"Pourquoi Ça ne marche pas?" Miracle du matin Part III
*English translation will follow
Moment lecture!
My summary Part 3:
Si vous avez lu les précédents articles sur le livre de Hal Elrod qui nous explique l'importance de prendre du temps pour soi, de trouver le temps, et comment le trouver, en bref, devenir plus productif en se levant plus tôt, voici la suite!
Peu importe le nouveau plan qu'on a, la routine qu'on veut commencer, ou juste les résultats que l'on recherche, pour pouvoir avoir des résultats positifs, il faut identifier ce qui ne donne des résultats médiocres malgré toute la bonne volonté du monde. Dans son livre, Hal cible les causes principales qui font que ça ne marche pas. Personnellement, ce sont des choses que je savais, mais les lire m'a permis de remettre les choses en perspective et de corriger certaines habitudes que 80 à 90% des gens dans le monde ont.
Les causes de la médiocrité
le syndrome du rétroviseur:
la principale cause de la médiocrité est le fait qu'on a tendance à recréer constamment le passé, croyant que « nous sommes toujours la personne que nous étions », donc avec les mêmes limites, ce qui nous empêche d'exprimer notre vrai potentiel actuel. La conséquence en est que nous faisons nos choix en fonction de ces limites fixées par nos expériences passées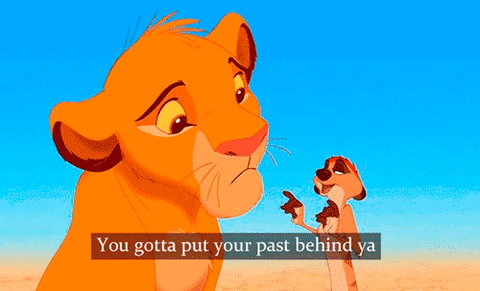 « Nous reportons sur la journée que nous vivons le stress, la peur et l'inquiétude de la veille. Quand des occasions se présentent, nous jetons un coup d'oeil rapide à notre rétroviseur afin d'évaluer nos capacité passées ».
Pour éviter ce piège, il faut constamment garder à l'esprit que notre situation actuelle dépend de l'être qu'on était mais que l'orientation que l'on prend dépend entièrement de l'individu que nous souhaitons devenir, à partir de maintenant.
L'absence de but
Si on ne sait pas ce qui nous pousse à nous réveille chaque jour et faire ce qu'il faut, on ne vit pas, on survit. Pour vaincre la médiocrité, il faut avoir un but dans la vie.
Et, pour la plupart d'entre nous, ce but est flou, non déterminé, et nous ne faisons que traverser la journée.
Nous empruntons le chemin le moins difficile et avec des plaisirs éphémères et axés sur le court terme, tout en évitant la douleur ou l'inconfort qui pourrait nous faire grandir.
Isoler les incidents
Une des choses qu'on fait le plus souvent est d'isoler les incidents, en pensant que chaque choix et chaque action que nous faisons n'influe que sur le moment T. Or chaque pensée, action, choix a une énorme conséquence sur notre personne: ils déterminent qui nous devenons et conditionnent notre qualité de vie.
Chaque fois qu'on choisit la solution de facilité et non la solution qu'il faut, on façonne notre personnalité à être ce genre de personne qui n'opte que pour la facilité.
De la même façon, se forcer à respecter ses engagements même lorsqu'on n'en a pas envie, nous permet de développer la discipline nécessaire pour obtenir des résultats extraordinaires dans tout ce qu'on entreprend dans la vie.
Peter Voogd: « la discipline crée le mode de vie ».
Un manque de sens des responsabilités
Le succès vient avec un grand niveau de responsabilité. Sans cela, on ne peut prendre les mesures nécessaires, même si on n'en a pas envie, afin de créer des résultats.
Un cercle d'influence médiocre
« La recherche a montré que nous finissons pratiquement tous par ressembler à la moyenne des cinq personnes avec lesquelles nous passons le plus de temps »
Notre entourage conditionne en grande partie notre qualité de vie et la personne qu'on devient. Positivement comme négativement.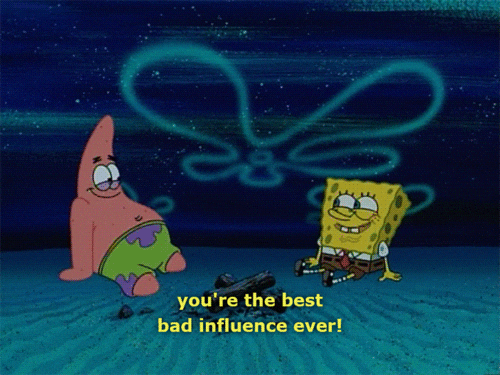 Côtoyer des gens heureux et optimistes nous rendra naturellement heureux et optimiste. Car notre cercle d'influence nous tire automatiquement vers le haut par leur mode de vie, de pensée et influence par les habitudes qu'ils ont adoptées afin de réussir. L'inverse est tout aussi vrai. Un entourage qui se plaint constamment ou qui rencontre des difficultés financières, ils ne vous mettent pas au défi de vous améliorer ni même de vous inspirer.
« Malheureusement, de nombreuses personnes essaient de rendre leur vie meilleure mais sont tirées vers le bas par leur entourage. »
Un manque d'épanouissement personnel
« Notre niveau de succès dépassera rarement notre niveau de développement personnel, car le succès est une chose que nous attirons selon la personne que nous devenons. »
On parle de développement personnel à tous les niveaux: croyances, compétences, savoir, habitudes, santé, finances, etc…
Une absence de sentiment d'urgence
C'est l'une des plus grande causes de médiocrité et de potentiel inexploité. On vit toujours avec la notion d' « un jour peut être », ce qui amène inévitablement à la procrastination et aux regrets.
« Le moment présent est plus important que n'importe quelle période de votre vie, car c'est ce que vous faites aujourd'hui qui conditionne l'individu que vous devenez » .
Sinon, à attendre demain, le mois prochain, ou l'an prochain, rien ne changera.
Voilà! Now You Know!
My summary Part 3:
If you read the previous articles about Hal Elrod's book that explains the importance of taking time for yourself, finding the time, and how to find it, in short, becoming more productive by getting up earlier, here's the part 3!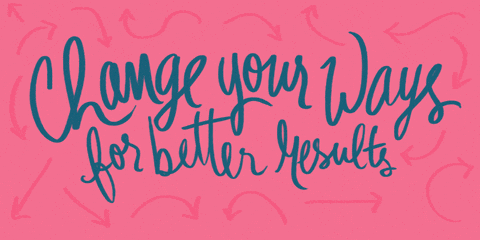 Regardless of the new plan we have, the routine we want to start, or just the results we are looking for, in order to be able to have positive results, we have to identify what gives poor results in spite of all the good will of the world. In his book, Hal targets the main causes that make it not work. Personally, these are things that I knew, but reading them allowed me to put things in perspective and correct some habits that 80 to 90% of people in the world have.
Causes of mediocrity
The mirror syndrome:
the main cause of mediocrity is the fact that there is a tendency to constantly recreate the past, believing that "we are always the person we were", therefore with the same limitations, which prevents us from expressing our true potential today . The consequence is that we make our choices according to these limits fixed by our past experiences
"We report on the day we live stress, fear and worry of the day before. When opportunities arise, we take a quick look at our rearview mirror to assess our past capabilities. "
To avoid this trap, we must constantly keep in mind that our current situation depends on who we are but that the direction we take depends entirely on the individual we wish to become, from now.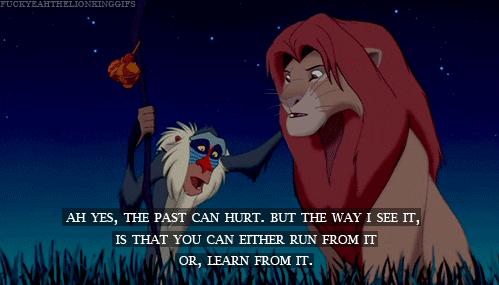 The absence of goal
If we do not know what makes us wake up every day and do the right thing, we do not live, we survive. To overcome mediocrity, one must have a purpose in life.
And for most of us, this goal is vague, not determined, and we are only crossing the day.
We take the path that is the least difficult and with ephemeral and short-term fun, while avoiding the pain or discomfort that could make us grow.
Isolate incidents
one of the things we do most often is to isolate the incidents, thinking that every choice and every action we make only affects the moment T. But every thought, action, choice has a huge consequence on our nobody: they determine who we become and condition our quality of life.
Whenever we choose the easiest solution and not the solution we need, we shape our personality to be that kind of person who opts only for ease.
In the same way, to force oneself to respect one's commitments even when one does not want to, allows us to develop the discipline necessary to obtain extraordinary results in all that one undertakes in life.
Peter Voogd: "Discipline creates the way of life".
A lack of sense of responsibility
success comes with a great level of responsibility. Without that, we can not take the necessary measures, even if we do not want to, in order to create results.
A mediocre circle of influence
"Research has shown that we almost all end up looking like the average of the five people we spend the most time with"
Our environment largely determines our quality of life and the person we become.
Positively as negatively.
Encountering happy and optimistic people will naturally make us happy and optimistic. Because our circle of influence automatically pulls us upward through their way of life, thought and influence by the habits they have adopted in order to succeed. The opposite is just as true. An entourage who constantly complains or faces financial difficulties, they do not challenge you to improve or even inspire you.
"Unfortunately, many people are trying to make their lives better but are pulled down by their surroundings."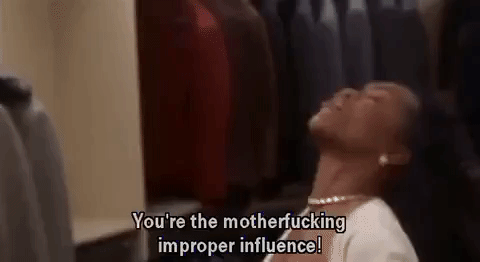 A lack of personal fulfillment
"Our level of success will rarely exceed our level of personal development, because success is something we attract depending on who we become. "
We talk about personal development at all levels: beliefs, skills, knowledge, habits, health, finances, etc ...
An absence of the sense of urgency
it is one of the greatest causes of mediocrity and untapped potential. We always live with the notion of "a day can be", which inevitably leads to procrastination and regrets.
"The present moment is more important than any period of your life, because that's what you do today that conditions the individual you become."
Otherwise, waiting for tomorrow, next month, or next year, nothing will change.
There you have it! Go Get What You Want!!!